HTC Zara specs leaks with Android 4.3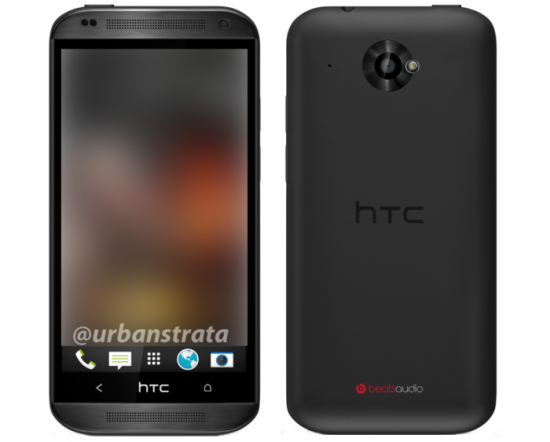 It would seem that despite its recent financial and structural troubles, HTC has big plans to turn its fortunes around. With Robert Downey Jr now down to help reinvigorate the brand, the Taiwanese manufacturer looks set to reveal a number of new Android phones before the year's end.
We're already somewhat au fait with the HTC One Max; a giant sibling to the impressive HTC One and its smaller twin, the HTC One Mini. We're now hearing that a second handset will hit shelves later in the year; the HTC Zara.
Leaked by the reliable Twitter tipster @evleaks, the phone is expected to be codenamed 'Zara' and appears to be a mash-up of the company's One and Desire families. Specifications have leaked alongside a picture of the front and back, and with this to go by we believe the phone will sit firmly between the mid-range and high-end areas of the smartphone market.
Impressive details include an 8 megapixel rear camera and a combination of Google's latest version of Android – 4.3 Jelly Bean – and HTC's newest version of the Sense user interface – version 5.5.
The display is said to be a not-too-ridiculous 4.5 inches and sports a respectable qHD resolution of 960 x 540 pixels. Inside a 1.2GHz dual-core Qualcomm Snapdragon S4 processor paired with 1GB provides the power, which although not quad-core or matching up with the 2GB standard in most high-end phones these days, should see enough power for multitasking and gaming.
We're also told that the Zara will feature a 2,100 mAh battery, micro SD card slot for memory expansion and 8GB of internal storage. Beats Audio is of course on board and by the looks of the One-style stereo speaker holes either side of the screen, there will also be BoomSound technology.
Source: blog.gadgethelpline.com